Department of Orthopaedics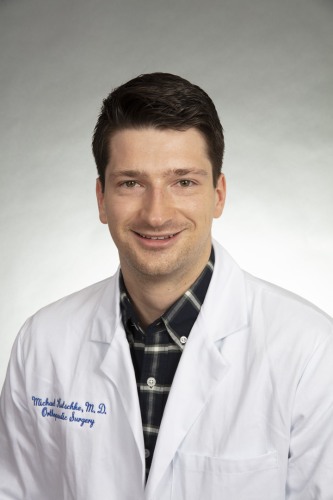 Hometown: McKinney, Texas 
Undergraduate: University of Utah 
Medical School: UT Southwestern 
Medical Areas of Interest: Orthopedic surgery
Interests/Hobbies: time with family, skiing, hiking, cycling, hockey, personal finance, lawn care, trips to Home Depot, applying orthopedic surgery techniques to general home improvement projects…
Why Brown?  Brown offered everything I was looking for in a residency program: strong operative training, a thorough educational and research experience, solid leadership, and a sense of community among the residents.
What do you like about Providence/Rhode Island?  Having come from one of the biggest states to now living in the smallest, everything is so close and easily accessible in Rhode Island. The people are friendly, the beaches in RI are awesome, the food scene is impressive, and it's an affordable city especially for how close it is to Boston and NYC. The last few years have really made RI feel like home.
What are your goals for the future? Still undecided on a subspecialty of orthopedic surgery, but likely a private practice setting.