Department of Orthopaedics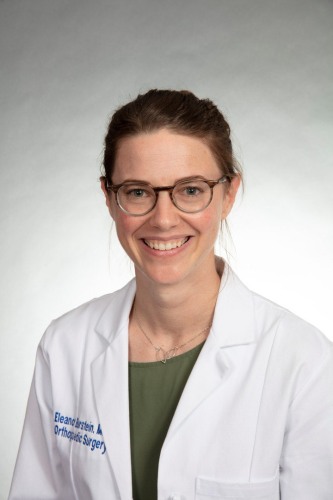 Hometown: Palo Alto, CA
Undergraduate: Whitman College
Medical School: New York Medical College
Medical Areas of Interest: Trauma
Interests/Hobbies: I play and coach the exciting and very real sport of Ultimate Frisbee. I also love to ski, hike, and eat good food. 
Why did you choose Brown? When I rotated at Brown, I really liked the way that residents enjoyed spending time together and how they supported each other. It seemed like a program with great breadth of experience and excellent focus on resident education.
What do you like about Providence/Rhode Island? Providence is a city with tons to do, but it's logistically very easy to live in. 
What are your goals for the future? I hope to work in an academic center to be involved with training residents.
Admin Only