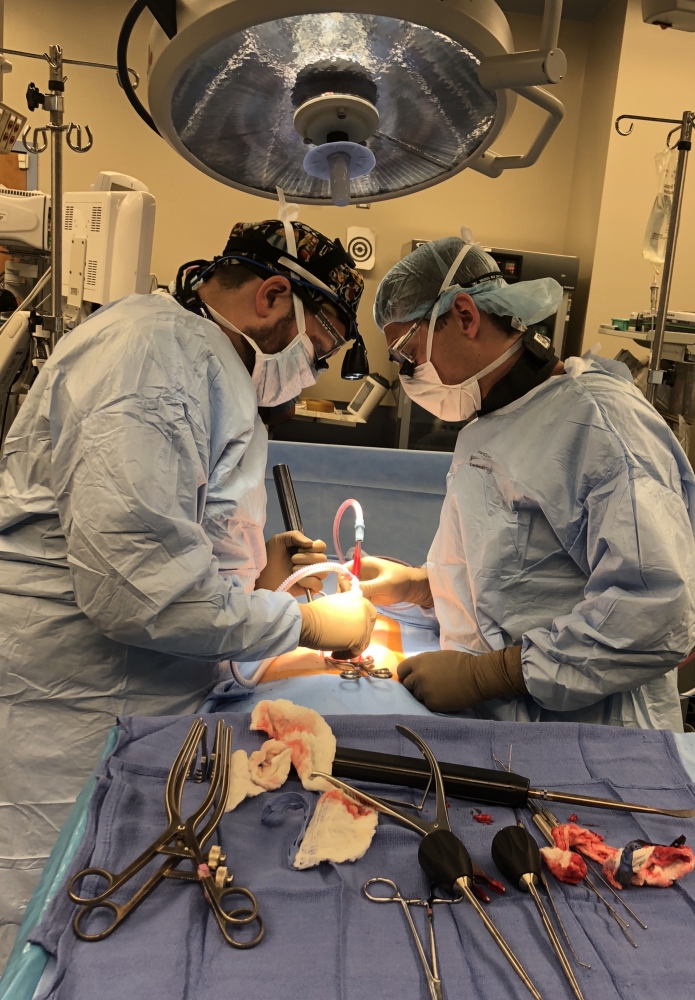 The Fellowship involves a one-year experience of intensive post-residency training in disorders and injuries of the spine in adult and pediatric patients. The fellowship combines a diverse and active operative and clinical schedule with the opportunity for clinical research.
With a reasonable call schedule and an active operating room experience, the Fellow(s) will be expected to participate in resident education, didactic conferences and research. Our interest is in training surgeons who will undertake a career in either academics or private practice.
The goal of this Fellowship is to produce well-rounded and competent spinal surgeons with a broad knowledge of patient evaluation, clinical decision making, pre-operative planning, operative technique and post-operative care. The Fellow is also expected to become adept at analysis of the literature and will have the ability to contribute to orthopaedic research.
Lastly, the Fellowship Directors will provide instruction in the business side of organizing and managing a spine practice. Instruction will be provided in all aspects of practice management.
The salary is competitive with typical post-graduate year six level for orthopaedic trainees and post-graduate year eight level for neurosurgical trainees including benefits. The fellowship year will run from August 1 to July 31. Three weeks of vacation are provided (not including meetings) and flexibility is available for the purpose of job interviews.